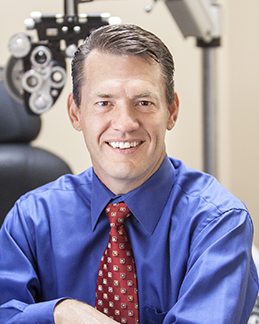 Dr. Lavar Kofoed
Dr. Lavar Kofoed has been practicing Optometry in the Treasure Valley for the last 20 years. He is the CEO of LWK PC, the parent company of Dr. Kofoed and Associates – The Eye Pros. Dr. Kofoed is responsible for all the Optometrists for Dr. Barnes Eyemart Express in the great State of Idaho. He graduated from Fruitland High 1985. In 1992 he received a BS Degree  from Brigham Young University and then a Doctorate from Pacific University College of Optometry in 1996. He is a member of the Idaho Optometric Physicians (IOP) and the American Optometric Associations (AOA). He works with local ophthalmologists in co-managing surgical procedures including LASIK, PRK, and cataract surgery.
Dr. Kofoed is married with 11 children. He spends most of his spare time with his family, who sings and performs on a regular basis. He loves America and the freedom he enjoys as a patriotic citizen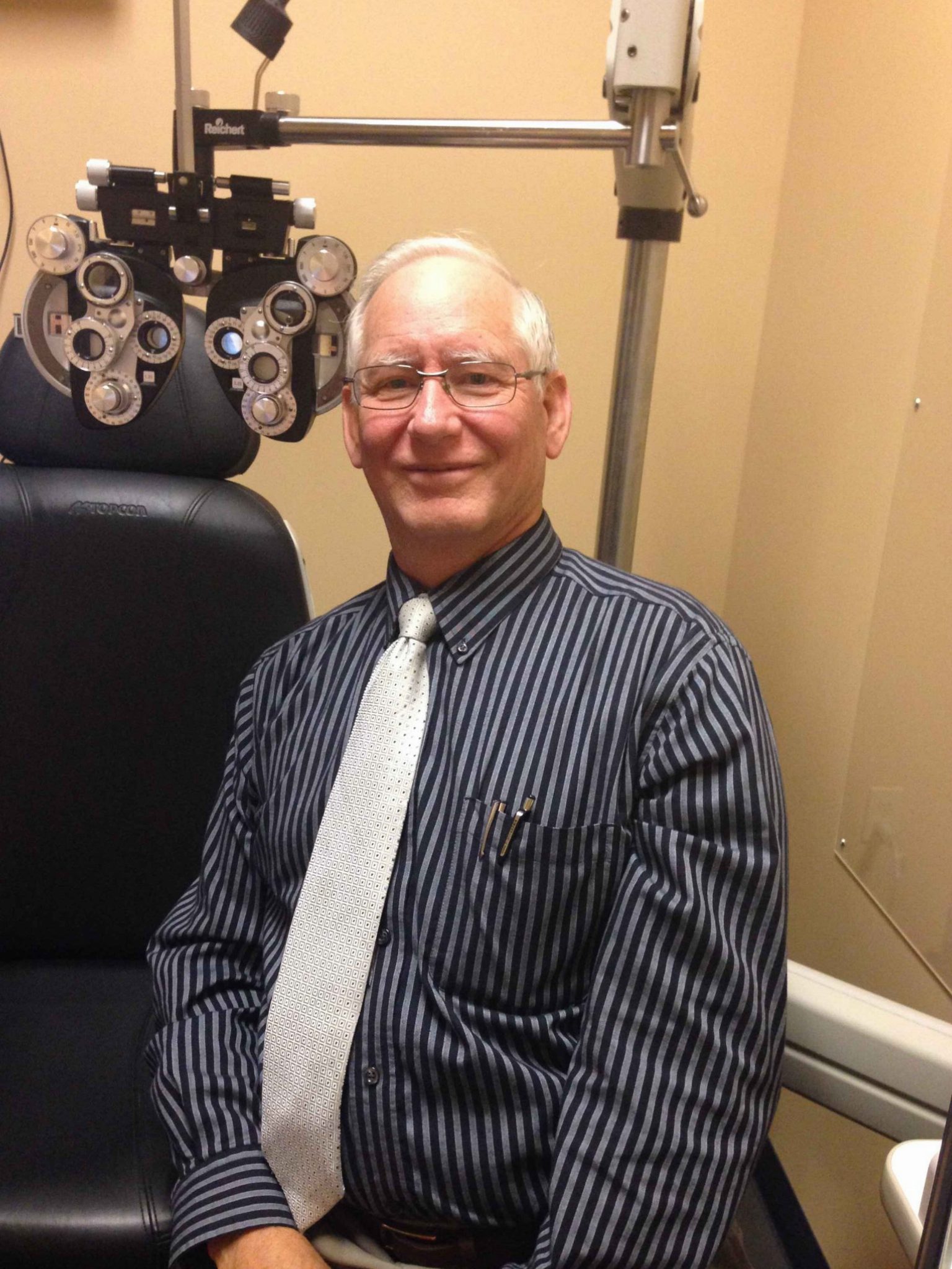 Dr. Alan Smith
Dr. Alan Smith has been practicing Optometry for over 40 years.  He graduated from Pacific University of Optometry in 1974 as a licensed doctor of Optometry in Idaho. Dr. Smith is Idaho certified in therapeutic agents and diagnostic pharmaceutical agents and Specializes in diabetic eye exams.
After graduation Dr. Smith had the opportunity to run his own practice in Drayton Valley, Canada for thirty years. There he provided complete patient eye care, refraction, eyeglasses and contact lens distribution services. As well as, diagnosed various eye diseases and abnormalities, including color blindness and glaucoma.
After retirement Dr. Smith found his way to the Treasure Valley where The Eye Pros invited him to join their team on a part time basis. Dr. Kofoed is excited in having Dr. Smith and his experience as part of The Eye Pros doctor team.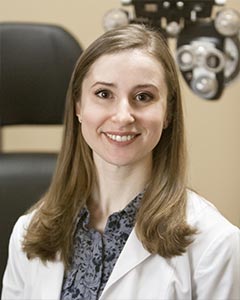 Dr. Christine Chong
Dr. Christine Chong grew up in Washington state. She graduated from Pacific Lutheran University in Tacoma with a bachelors of science in biology.  Dr Chong then attended graduate school at Pacific University, where she graduated with honors and received her doctorate in optometry.  After graduation, Dr Chong practiced optometry in Las Vegas, NV and the Tri Cities, WA. During this time, Dr Chong gained experience in pediatric and primary care optometry and served a diverse mix of patients.  Dr Chong is a member of the American Optometric Association (AOA) and the Idaho Optometric Physicians (IOP).
In her free time, Dr Chong enjoys making things and going on adventures with her husband and their greyhounds.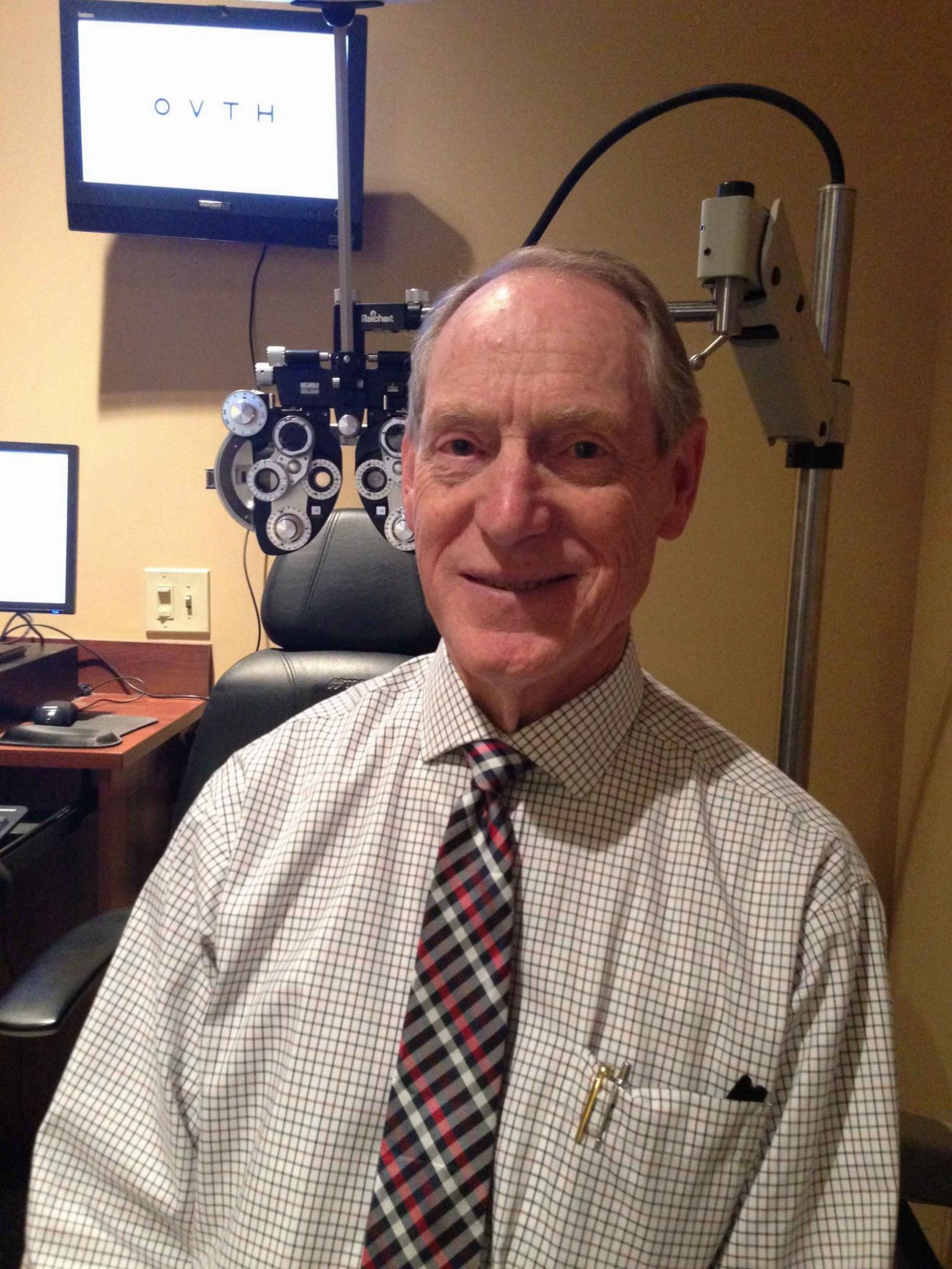 Dr. Gerald Cates
Dr. Gerald Cates grew up in Eastern Oregon and after graduating from High School in Ontario, OR, he joined the Navy. He became a Hospital Corpsman and trained to assist in Neurosurgery. The experience in the service related medical field led him to decide to pursue the practice of Optometry. He started his education at the College of Idaho then moved to the University of Oregon, graduating in 1962. In 1967 he earned his doctorial degree from Pacific University.
Dr. Cates married Charmaine Mangum while attending the College of Idaho. They moved to Cotton Grove to join a private practiced from 1992 to 2010.
Dr. Cates moved back to the Treasure Valley and having accrued a wealth of knowledge in comprehensive visual exams and diagnosing and treating ocular diseases, The Eye Pros asked Dr Cates to join the team. Dr. Cates agreed to cover for The Eye Pros team and has done so in all of our locations since 2011.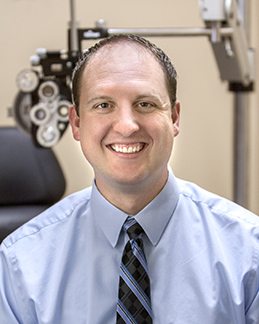 Dr. Erik Thompson
Dr. Erik Thompson grew up in Blackfoot, ID. He received his Bachelor's of Science in Biology and Specialized Mechanical Engineering degree from BYU Idaho. He graduated from Indiana University School of Optometry with his Doctor of Optometry. Dr. Thompson completed several internships in Indianapolis Indiana, Louisville Kentucky, and the Eye institute of Utah in Salt Lake City. Dr Thompson is certified in treating ocular disease, co-managing LASIK and cataract surgery, and fitting contact lenses. He is a member of the American Optometric Association, Idaho Optometric Physicians, and Beta Sigma Kappa International Optometric Honor Society. He enjoys seeing children and serving patients of all ages.
Outside of work Dr. Thompson loves spending time with his wife and three children. He likes watching and playing sports, being outdoors, and serving in his church.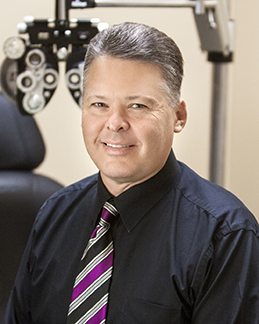 Dr. Scott Hansen
Dr. Scott Hansen has been a practicing Optometrist for 20 years. He is a native of the Treasure Valley. He and his wife, Sheila, married in 1988 and have 4 children and spend most of their free time with them. He graduated from Ricks College and Idaho State University before pursuing his Doctor of Optometry degree. He graduated with honors from Pacific University College of Optometry in 1993. Since that time, he has practiced in the states of Texas (1993-2000), Washington (2000-2009), and now Idaho (2009-present). He has spent the majority of his practice in primary care providing eye exams, fitting contact lenses, and diagnosing and treating ocular diseases.
He spent 5yrs working in high volume surgical practices providing pre- and  post-operative care for all LASIK and Cataract patients. His professional affiliations include the American Optometric Association (AOA) and the Idaho Optometric Physicians (IOP)
---
291 N. Milwaukee, Suite A-3
Boise, Idaho 83704
---
Phone
(208) 314-2264
---
Monday – Friday
9:00am – 7:00pm
(last appointment 5:30)
---
Saturday
9:00am – 5:00pm
(last appointment 3:30)
---
Sunday
Our offices are closed on Sundays