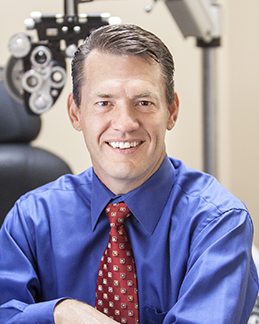 Dr. Lavar Kofoed
Dr. Lavar Kofoed has been practicing Optometry in the Treasure Valley for the last 20 years. He is the CEO of LWK PC, the parent company of Dr. Kofoed and Associates – The Idaho Eye Pros. Dr. Kofoed is responsible for all the Optometrists for Dr. Barnes Eyemart Express in the great State of Idaho. He graduated from Fruitland High 1985. In 1992 he received a BS Degree  from Brigham Young University and then a Doctorate from Pacific University College of Optometry in 1996. He is a member of the Idaho Optometric Physicians (IOP) and the American Optometric Associations (AOA). He works with local ophthalmologists in co-managing surgical procedures including LASIK, PRK, and cataract surgery.
Dr. Kofoed is married with 11 children. He spends most of his spare time with his family, who sings and performs on a regular basis. He loves America and the freedom he enjoys as a patriotic citizen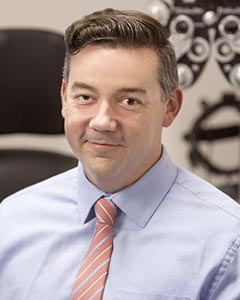 Dr. Nathan Broschinsky
Dr. Broschinsky is a Cache Valley native who graduated from Sky View High School and Utah State University.
As a licensed optometrist, Dr. Broschinsky provides exams, diagnoses, and treatments of all disorders that affect the eye or vision. In addition to training in eye diseases and disorders, Dr. Broschinsky is also trained in anatomy, biochemistry, and physiology. With this background, Dr. Broschinsky is trained to recognize a range of health issues; such as glaucoma, macular degeneration, diabetes and hypertension.
Dr. Broschinsky works hard to stay current on the latest advances in eye health and vision care and regularly attends continuing education seminars and advanced training courses.
---
1475 N. Main Street Suite 103
Logan, UT 84341
---
Phone
(435) 563-2020
---
Monday – Friday
9:00am – 6:00pm
(last appointment 5:30)
---
Saturday
9:00am – 4:00pm
(last appointment 3:30)
---
Sunday
Our offices are closed on Sundays